So I've been busy with life and I haven't been able to update my Flickr account or blog.... well, that's a lie, I just got a new phone, and I've been busy playing with it, so much so that I had forgotten to use my computer at all, now I got close to 5000 images to edit, and really no patience to get the job done..... C'est La Vie!
Well, there are a couple of photographers I've been looking at for inspiration, one is Lucy Shires (
Lovely Like Custard
in Flickr)
Yup, I'm trying QR Codes now
Her work with Macro photography and her style of lighting is inspiring, plus she is a very nice person who has great imagination (which shows in her photostream), and... well, just check out her work and see for yourself.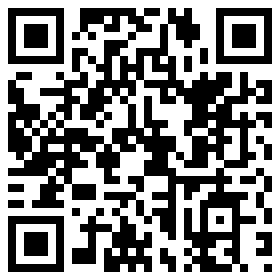 and even though I haven't seen all her portfolio, I do have to say that I love her landscape and portrait photography, it's simple, yet it shows that she has a great eye for details (also, for disclaimer purposes, she is my best friend's best friend, so I could see how people might say I'm bias towards saying she's good, but I swear I'm trying to be fair here).
Well, regarding my own work, I've been kinda uninspired lately, I definitively believe that the
Voyeur
set is done, I'm bored, I don't want to do it anymore, I will continue to do street photography, but I will change the approach, I will go for a more
Sartorialist
(THAT GUY FUCKING ROCKS STREET FASHION PHOTOGRAPHY), and less "creepy guy with the camera three blocks away". But hey, who knows, I might still generate some sniper shots.
Also, there's a big antiquing show this coming weekend, and the wife is gonna drag me (ok, it ain't like I'm kicking and screaming), to it. I will try to start a "100 strangers" set, and hopefully I can find some old camera equipment there.
There isn't much else going on, I'm editing images, so I will probably upload some tonite to my
Flickr Photostream
so keep an eye out for it.
Have a great day
Published with Blogger-droid v1.6.9